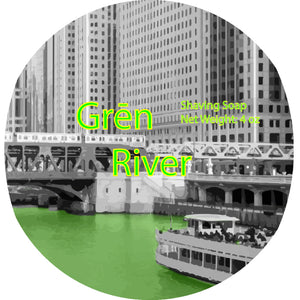 All aftershave samples include 15 ml of aftershave (roughly 3-4 shaves per sample).
Since 1962, it has been a tradition for the Windy City to dye the Chicago River green for its St. Patrick's day celebrations. Being based out of Chicago, we wanted to partake in the celebration in our own way. There is a local soft drink called Green River that got its start during the Prohibition Era. 
Grēn River is lime, Apex Alchemy style. Taking inspiration from the Green River drink, we took the sweetness and tartness of lime with the heart notes of sugar and added citrus fruits to the bottom notes of the overall scent for this to evoke the smell of the drink. When you shave with this scent, it is almost like you standing by the Welles Street Bridge, chugging down a Green River in the middle of the celebrations!


Aftershave Ingredients: Witch Hazel, Rose Water, Aloe Vera, Glycerin, Fragrance Oil, Polysorbate-20. Apply to freshly shaven skin.

For external use only. Discontinue use if irritation occurs