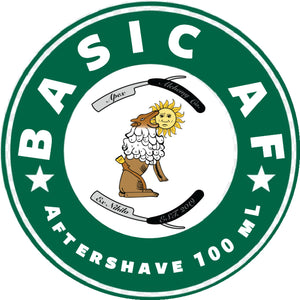 All aftershave samples include 15 ml of aftershave (roughly 3-4 shaves per sample).

It's that time of year again: Pumpkin Spice Szn. Throw on your worn out yoga pants, your slightly run down Uggs, and most importantly grab your venti latte from Starbucks. We don't discriminate here at Apex Alchemy. We give the people what they want!

Enter, Cafe Apex! A pumpkinesque scent layered with cinnamon and sweet sugar populates the inside our containers and soon your nose. Embrace the hydrating aftershave that will drown you in the classic Autumn scent. Our soap maybe as thirsty as you are so use a good amount of water to get that Frappuccino thick lather for the perfect Apex Shave. 

If you have ever had anything pumpkin spice, this is exactly that scent. Sweet creamy pumpkin with nuances of nutmeg, cinnamon, clove and ginger rounded out with creamy buttery vanilla notes. 
Say goodbye to Summer and welcome Fall with this amazing scent.  


Aftershave Ingredients: Witch Hazel, Rose Water, Aloe Vera, Glycerin, Fragrance Oil, Polysorbate-20. Apply to freshly shaven skin.


Important - Please Read: The fragrance oil contains cinnamon which can cause an irritation on the skin. Please discontinue immediately if any discomfort is felt. For external use only.