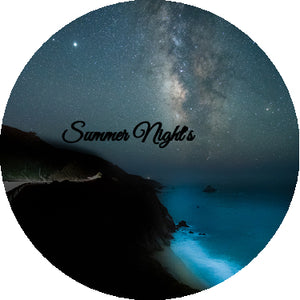 All shaving soap samples include 10 ml of soap (roughly 3-4 shaves per sample).
Disclaimer: Please Read - This set contains a fragrance oil with cinnamon as a component. If you have never used a product with cinnamon topically, we do not recommend this set. It can inflame and cause irritation to the skin resulting in redness. For those who consider themselves with "extremely sensitive skin", we recommend avoiding this set altogether. Our other sets with the exception of American Pi are cinnamon free and extra sensitive skin safe. If you do choose to purchase this set and experience any discomfort: DISCONTINUE USE IMMEDIATELY. 
A smokey reminder of the dog days of summer wrapped in a percussion of crackling pine wood embraces the true feeling of summer. With hints of leather, charred wood, and pine needles, this scent will transport you into the woods of your favorite getaway and around a warm peaceful campfire. The cinnamon will warm your face just as the flames of the fire have for years. 

There are no worries here just when its time to pull your stick out of the fire to place that charred marshmallow onto your raft of graham crackers to then melt the chocolate that holds your delicious treat together. 

Soap Ingredients: Stearic Acid, Beef Tallow, Kokum Butter, Shea Butter, Coconut Oil, Castor Oil, Sodium Hydroxide, Potassium Hydroxide, Distilled Water, Glycerin, Fragrance Oil, Kaolin Clay, Mica Clay, Agave Nectar

For external use only. Discontinue use if irritation occurs. Please note, fragrance oil contains cinnamon.