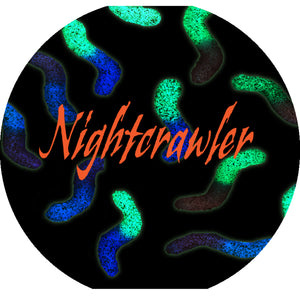 All shaving soap samples include 10 ml of soap (roughly 3-4 shaves per sample).
The sun is shining and the temperature begins to rise. The long winter has passed. School is coming to a close and another year passes by. Although you might be one year wiser and one year older, you know one thing will never change: Summertime. 

You're excited to pull your bike out of the garage. You're excited to call your friends, politely asking their parents if they can come play outside. You rendezvous with your group and off to the park you go. However, halfway through the intrepid journey you pass by the local candy store. Putting Willy Wonka to shame, the myriad of sweets and sours draws you in. Its Saturday, so you've already completed your chores and as such your mother has rewarded you with the negotiated $5 for your services.

As you place your hand on the door and slowly apply pressure, a bell jangles miles above your head. As the seal of the door is removed, your nostrils are overloaded with the scent of sweet sugary happiness. It seems to become stronger as you enter. As your eyes adjust from the bright glare of the sun, your gaze focuses on the aisles and aisles of colorful knick knacks. You're overwhelmed by the delicacies that lie before you. 
But you know why you are here. You rush toward your favorite section of the store. You press your little face and hands up the plexiglass case and with your eyes as wide as saucers, take in the sight before you. The voice of the store owner greeting you by your first name fades into the back of your head. An overwhelming deafness comes over you, because in front of you is the grandest treat of them all: the sleek and slender seduction of sour. 


Soap Ingredients: Stearic Acid, Beef Tallow, Kokum Butter, Shea Butter, Coconut Oil, Castor Oil, Sodium Hydroxide, Potassium Hydroxide, Distilled Water, Glycerin, Fragrance Oil, Kaolin Clay, Mica Clay, Agave Nectar.

For external use only. Discontinue use if irritation occurs.