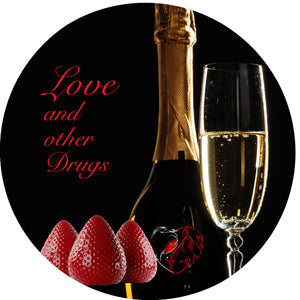 All aftershave samples include 15 ml of aftershave (roughly 3-4 shaves per sample).
When you and your significant other are alone, sometimes some strawberries and champagne is all you need to get the night started. This blend of strawberries, champagne, floral notes and a touch of sandalwood are added to our soap base to give you a cushioned lather and a great post shave feel. When love is in the air, so is this scent.


Aftershave Ingredients: Witch Hazel, Rose Water, Aloe Vera, Glycerin, Fragrance Oil, Polysorbate-20. Apply to freshly shaven skin.

For external use only. Discontinue use if irritation occurs