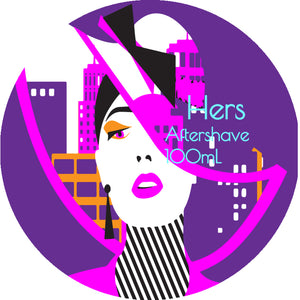 All aftershave samples include 15 ml of aftershave (roughly 3-4 shaves per sample).
The holiday season is upon us. Perfumes and various colognes are very common gifts during this time. But we don't want you to have to break the bank during these turbulent times. Enter: Her's. 

This scent features our premium shave soap experience. With a rich and delicate lather, slip smooth shave, and intoxicating scent Her's will be the perfect gift on the holiday of your choose and everyday thereafter. With our gorgeous coloring, this soap will stand out and make even the most adamant gel shavers convert to our cult of wet shaving. 

Scent Profile: Sweet citrus bouquet enhanced by hints of peaches and berries on a background of musk. 

Aftershave Ingredients: Aftershave Ingredients: Witch Hazel, Rose Water, Aloe Vera, Glycerin, Fragrance Oil, Polysorbate-20. Apply to freshly shaven skin.