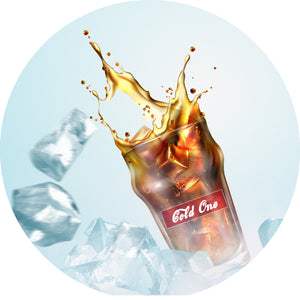 All shaving soap samples include 10 ml of soap (roughly 3-4 shaves per sample).
Yep. It's back. We promised you and we delivered. Share a Cold One with yourself or crack one open with the boys! Cola is back on the menu and with added menthol, you wont even need ice. 

Scent Notes: Cold soda fizzing on ice cubes, lime zest, lemon juice, caramel, nutmeg, ginger, cassia root and vanilla, rum. 


Soap Ingredients: Stearic Acid, Beef Tallow, Kokum Butter, Shea Butter, Coconut Oil, Castor Oil, Sodium Hydroxide, Potassium Hydroxide, Distilled Water, Glycerin, Fragrance Oil, Kaolin Clay, Mica Clay, Agave Nectar, Menthyl Methyl Lactate. 
For external use only. Discontinue use if irritation occurs.