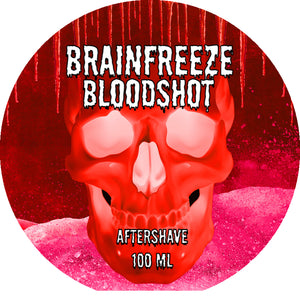 All aftershave samples include 15 ml of aftershave (roughly 3-4 shaves per sample).
Just in time for the dog days of summer, this set is the slushie that is the answer to all your problems: delicious cherry sweetness topped off with the extreme cool of menthol. 

Lather this baby up and feel the cooling effect on the skin. The aftershave will both cool and moisturize your skin leaving an unbeatable post shave feel. You might wanna stop by your local 7/11 after getting a whiff of this beauty! 


Aftershave Ingredients: Witch Hazel, Rose Water, Aloe Vera, Glycerin, Fragrance Oil, Polysorbate-20, Menthyl Methyl Lactate. Apply to freshly shaven skin.


For external use only. Discontinue use if irritation occurs.