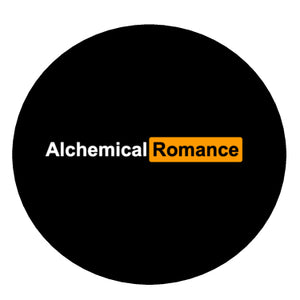 All aftershave samples include 15 ml of aftershave (roughly 3-4 shaves per sample).
Alchemical Romance: 

Chocolate has long been believed to be an aphrodisiac and we here at Apex Alchemy want to help you find a little love in your life. With this scent, we took some chocolate scent and blended it with vanilla and a hint of butter to sweeten up your love life. Whip up a delightful and fluffy lather to shave with and let our butter rich soap base leave your skin feeling silky smooth. Enjoy your shave and don't worry about the picture on the lid. We won't tell if you don't either.

Notes: Deliciously sweet chocolate blended with warm vanilla with butter.